Painting the interior and exterior of the house is arduous work. It becomes even tougher when you have to remove the old paint during the preparation stage. It clearly represents that nothing is more valuable than a paint removal. Peeling off, and unstable paint will never provide a solid base for your next paint layers.
So, have you ever thought of scratching the paint prior to application? Or what is the easiest way to scrape paint? If yes, then peeling paint covered with new paint can never be a sigh of relief. It won't take long for paint to bubble up and jeopardize your all efforts.
Manual Paint Scrapers
Not a single tool yet has been discovered to remove house paint to the full extent. Instead, you will have to collect the resourceful tools that can make your job easy for you. And manual paint scraper is one of those reliable tools. It is the oldest and most reliable method of removing the paint. It will help you remove the stubborn layers of old paint. Let's discuss how do you remove paint from tools and features of each manual paint scraper.
3-Inch Flat Heavy-Duty Scraper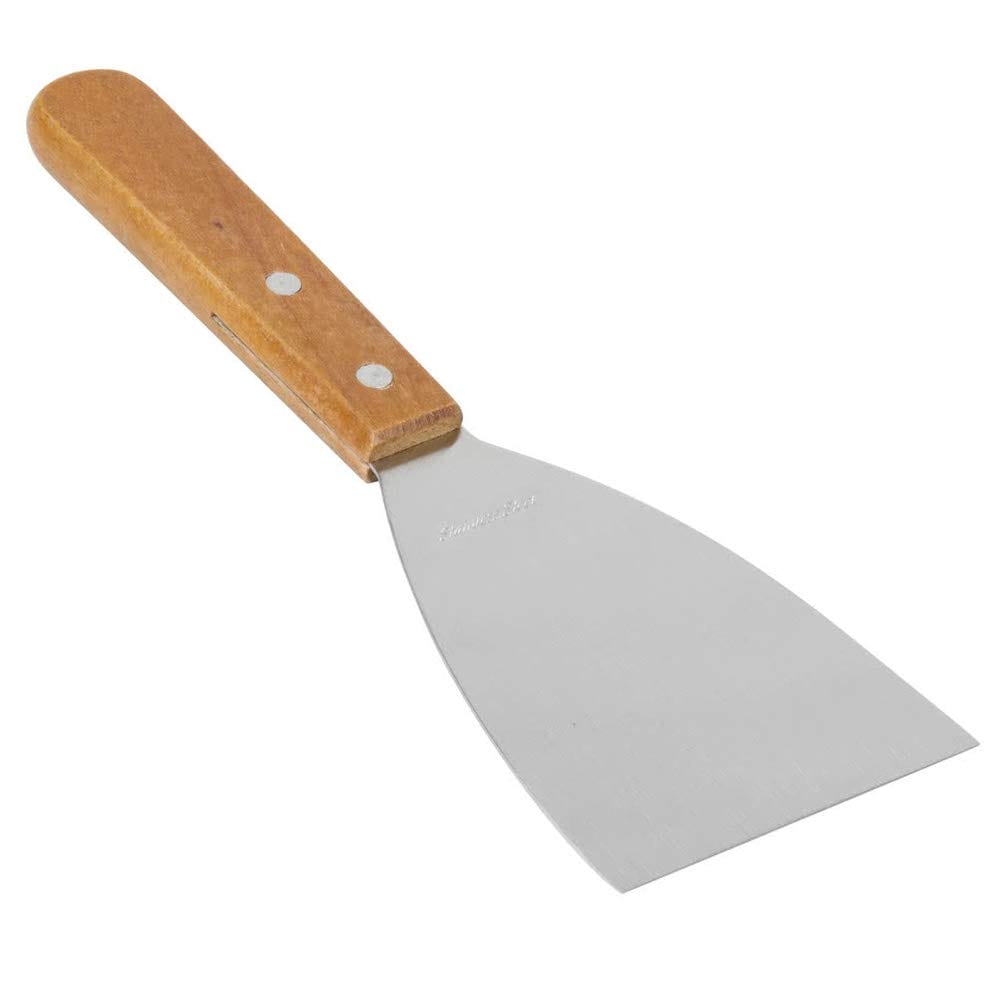 It is a large, putty knife shaped, flat manual scraper tool. This manual scraper gives you a firm grip when you push into the paint. It removes wallcoverings, paint, silicone and scale.
2 ½-Inch Two-Edge Paint Scraper
It is a large facial razor shaped paint scraper. It has a thin handle and a wide head two-edges. Head scraper blades are replaceable and designed especially to be pulled towards the painter rather than pushing outward.
Multiple Use Painter's Tool
Along with several other permutations like 5-in-1, 8-in-1 or 14-in-1 tool, this tool is of great importance not for just painting but also for many other home improvement projects. It can be used for chiseling, cleaning rollers, push-scraping, spreading wood filler and piercing.
Paint Scraping with a Manual Scraper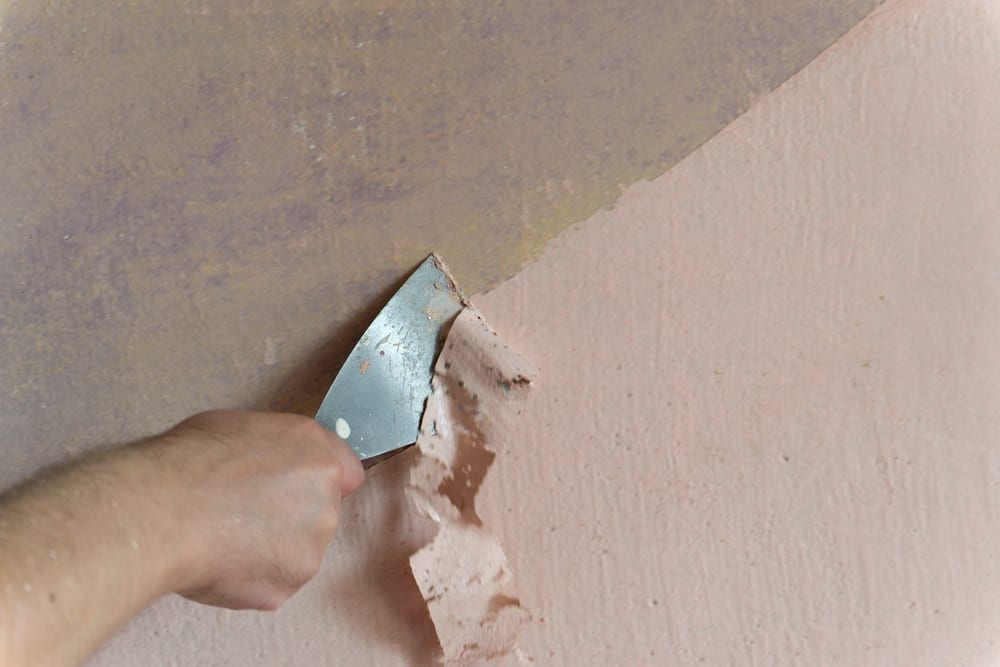 Manual scraper requires a lot of stamina and power to scrap the paint manually. As it is a manual procedure, it will take time and make you tired at the end of the day. It helps to have hands on practice of a sharp scraper and a blunt scraper.
Initially, begin with a blunt tool to put the scraper end under any loose paint flakes and gently push. Push until the paint phase out easily. If still you find the raised edges then use sharp tool or wire brush to smooth out the edges. After that, gently press the scraper end forward under the raised paint edge to lift the paint.
Wire Brush
It is one of the most common inexpensive scraping tools. It helps to remove the raised peel paint. It is made of a tiny wire that aids in scrubbing up the work after paint removal job is done. This tool is valuable for cleaning the other paint scrapers, non-paint related tools i.e. drywall compound knives.
Paint Scraping with A Wire Brush
Sweep up the wire brush upside down in a parallel direction on the prominent peeling paint areas. After scratching the paint, clean the wire brush under running water to remove paint.
Heat Gun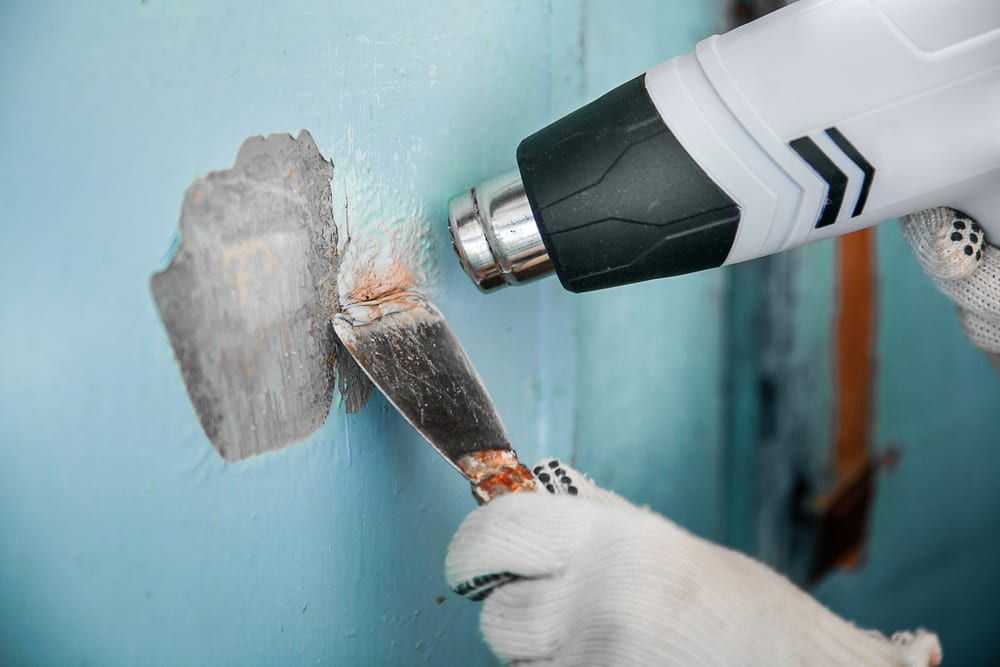 Heat gun is one of the most favorite scraping tools of painters. It is being rated for 1000 watts or more valuable tool for easier painting. Though, heat guns are slow, they are effective tool. Heat gun becomes hot without producing flame to gently thaw frozen pipes.
How to Scrape Paint with A Heat Gun
If you are thinking should I scrape off old paint with the heat gun, then you should not think for even a more second. It is the best option of all the other tools used for removing the paint. Plug in the heat gun. Use the unplugged heat gun to scrap the paint by turning the heat as low or high required. Many heat guns come in a variety of matching scrapers. Fit one of the included scrapers onto the end of the heat gun. After the heat gun becomes hot, bring the heat gun closer to the painted wall and let the paint heat up for about 20 seconds. Moreover, press the heat gun forward several inches to peel away the paint easily.
By turns, if the heat gun does not come with attachments, then it is recommended to hold the heat gun in one hand while the blunt scraper is in another hand. Hold the heat gun, and turn to low about 6 inches away from the surface. After that, wave the heat gun lightly over the surface for almost 20 seconds. And quickly switch to the scraper, push under the paint, press forward and then lift off the loosened paint.
So, now you must have got answer to your questions like How do I strip paint off a house? What is the best sander to for removing paint? If you want to learn more about best paint stripping products for wood, siding or shingles then contact with Total Care Painting. We are there to help you remove the peeling off or low-quality paint with the help of these advanced tools. We also have some other latest tools to scrape off your old house paint walls. Call us now at (774) 327-9118.