A List of Exterior House Painting Tips
House is a primary part of the life. Its maintenance and beauty represent the lifestyle of the homeowner. Every person tries their best to make their property appealing and well-maintained. When talking about the exterior of the house, paint is the first revamp that comes to mind. A high quality and nicely conducted paint job can alter the aesthetic appeal of the house. If you are looking to get yourself professionals to do the painting job, then without wasting time or money, get the services from Total Care Painting, professional painters in Cape Cod!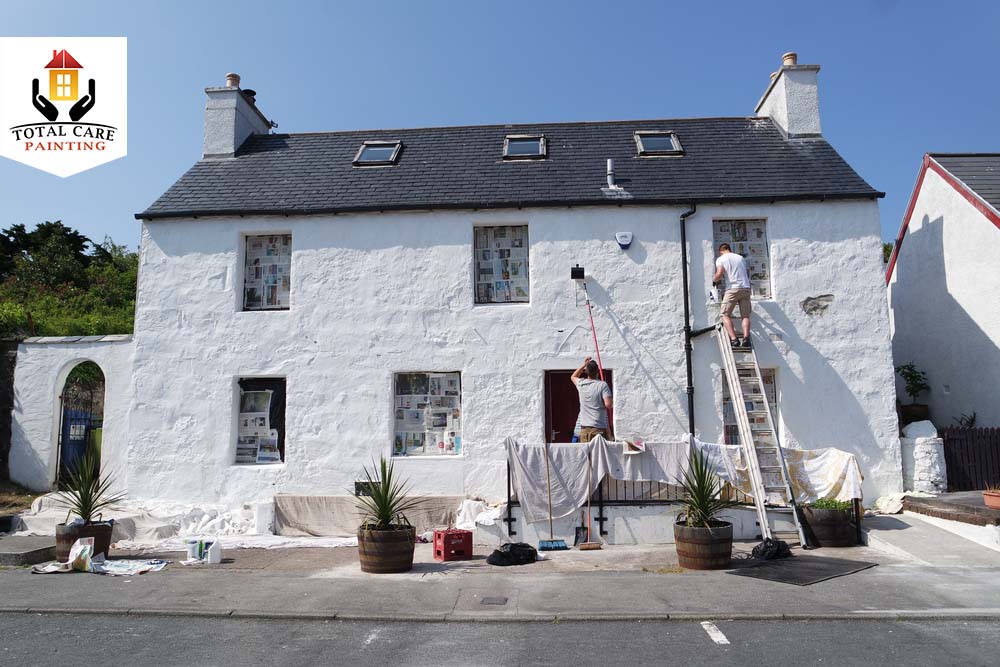 Today we will be sharing some tips on exterior house painting. Keep them in mind so that you 'll know what to be aware of when planning to paint your house:
Pressure-Wash Walls
First, to ensure the best coverage, it is essential to remove dirt and dust. This should be done using a pressure washer. To get the best results, start the work from top to bottom of the house in a controlled manner and overlap each stroke by 8 inches.
Remove Loose Paint
Coming to the next point, once exterior is dry, check the house to see if there is any loose or chipped paint. To remove these, place drop cloths along the ground and use a paint scraper or medium-grit sanding block. If you can't handle this, let our Cape Cod painting company handle it for you.
Repair Damages
To get an idea about the damaged surfaces, walk around the entire perimeter of the house. To fix these minor problems, apply epoxy filler into cracks or holes using a spackle knife. After they are dried, lightly sand by using a medium-grit sanding block.
Exterior Painting
For exterior painting, load flat or eggshell exterior paint color into a paint sprayer. Apply one or two coats of paint to the entire house depending on the intensity of hue. Ensure working your way from top to bottom in a smooth manner and overlap each stroke by 8 inches.
Caulk Trim
Fill the gaps between house trims and trims around the doors, along with windows, using exterior caulk and a caulk gun. If the house has different materials like siding and brick, add caulk along the surface where different materials exist.
Prime Stains
Examine the exterior for stains or visible wood knots. To get rid of this, apply one coat of stain-blocking primer to the area using a paintbrush. Hire our service for home interior painting in Cape Cod to invest your money and time in the right place!
Paint Trim and Doors
Remove plastic sheeting from doors, windows and lighting fixtures. Add two coats of exterior semi-gloss paint color to woodwork and doors using a paintbrush. Remove drop cloths.
Protect Doors, Windows, and Lights
To protect the surroundings while painting, it is better to cover doors, windows and lighting fixtures. This can be done using plastic sheeting and painter's tape.
These were some of the things to keep in mind. If you are planning to get the best services regarding painting. Get in touch with the professional company to avail the residential painting service in Cape Cod.
Gives us a call at (774) 327-9118 to get more information about our home painting services in Cape Cod.