8 Trending Exterior House Paint Combinations in 2018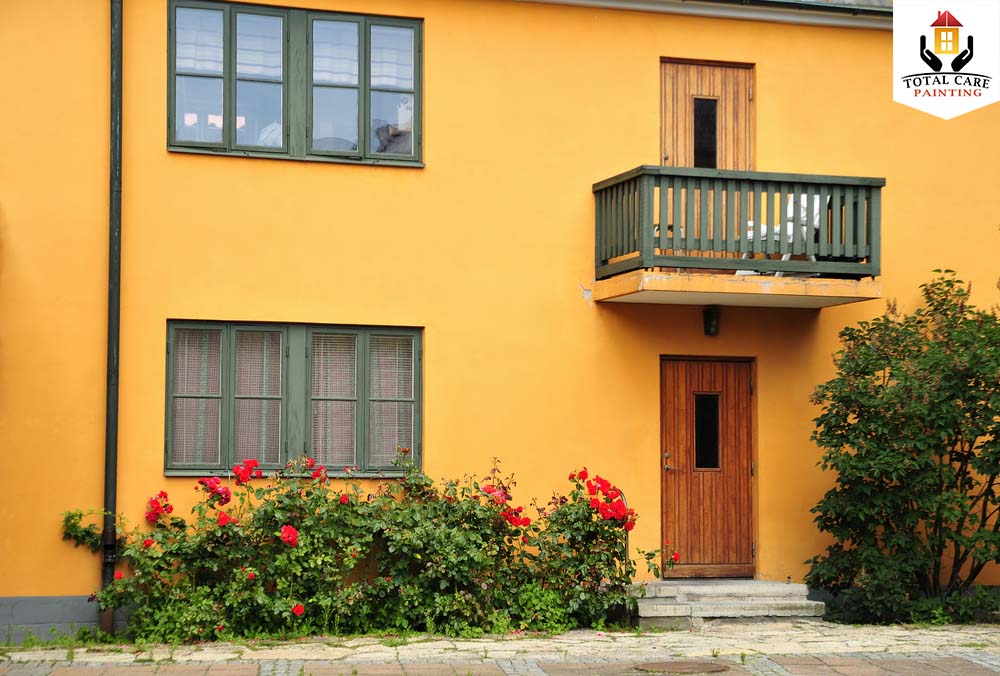 A home exterior design reflects the lifestyle and personality of the people living inside of it. Therefore, most homeowners like to put a little effort into their home's outer appearance. However, exterior house painting is a bit tricky, as there are a few factors you should take into consideration first.
For example, the age and style of your home can make a big difference regarding how colors respond to it. Thus, you should try your best to reference the popular colors schemes for that architectural era. This will often give your home a charmingly classic look.
You may also want to consider the color scheme of neighboring homes. If all the homes in the area are the same color, you may be tempted to follow suit. However, you can also choose paint colors that are complementary. This way, you can still have individuality without sticking out like a sore thumb.
Rather, your home should stand out in an awe-inspiring way. How can you achieve this subtle beauty? Take the following pallets as prime examples.
1.Black, White, and Gray
This is a timeless color combination. These colors carry an air of sophistication that looks good in any decade. Furthermore, they are so neutral that they work interchangeably as either main or complementary colors. One suggested approach is to use gray as the primary hue, white trim, and a black door. Play around with different shades to set a tone that is unmistakably you.
2.Ivory, White, and Aqua
In this case, off-white and stark-white can be used together to give aqua an ethereal effect. Lots of people are flocking to these colors because of the soft vibe the combo creates. It will make your home feel more welcoming, like a haven. The softness of ivory enhances the other colors making them seemingly glow.
3.Light Blue and Red-brown
This color scheme tends to give off the same kind of charm as an old-fashioned brick house. In fact, architecture is a majorly important factor to consider before choosing these two colors. The colors best compliment a home that has lots of dimension to it. Use a light, grey-blue as your main color, then paint the door and various accents in the red-brown. Balance the colors out with cream-colored trim.
4.Mustard Yellow, Brown and Honeysuckle White
These three colors will put a refreshing spin on your home's exterior. If you are more in touch with nature, you will absolutely love this color. However, because they are all so similar in color, it is easy to botch this paint job. Take careful consideration as to where you will apply each color. You can also contact our professional painters in Cape Cod for solid advice on the best approach.
5.Monochromatic
The monochromatic approach has, and probably always will be, a highly popular color scheme. What's not to love? It's simple and pretty difficult to get wrong. Go with light airy colors like off-white or light gray. You can modernize this scheme by adding a pop of bright color to the door or trim. You can also try using varying shades of the same color such as light blue or lavender.
6.Bright Yellow and Soft Gray
The contrast of bright yellow with a soft gray is almost always stunning. One of the great things about this color combo is that there's lots of leeway regarding where you should apply it. It will give off the impression that the homeowner is cheerful, like sunshine on a dreary day. For a bold approach, make yellow your main color with a gray door and other grey accents. Or if you don't want the color scheme to be as loud, overwhelm the yellow with lots of grays instead.
7.Stormy Gray, Red-brown and Classic White
People love this color because it makes a home look somehow more refined. It gives off the air of a historic, well cared for family home. For a more dramatic effect, use gray as the primary color. Then, get liberal with the red accents applying them to trim, or small walls. Use the classic white color, to polish the look. Use small amounts as accents for window trim and similarly sized areas. It tends to remind people of natural materials like brick or stone.
8.Greige and White
It seems that warm, neutral colors are in style these days. In fact, Greige with white trim is quickly becoming the new norm. For this, it has received an honorable mention. Greige is so popular among homeowners because the neutrality compliments almost any structure. It is another timeless color scheme that will look great even years after other trends have come and gone. It's a favorite for homeowners and professionals alike.
Consult Our Painting Company
We hope you can draw inspiration from the 9 trends listed above. If you are feeling overwhelmed by the choices, then we can help you sort everything out! Contact Total Care Painting for an expert eye and thoughtful advice. With years of experience under our belts, we will apply paint seamlessly to your home's exterior. With us, you get the best possible outcome which you will love.