4 Home Interior Painting Trends You Can Create with a Paintbrush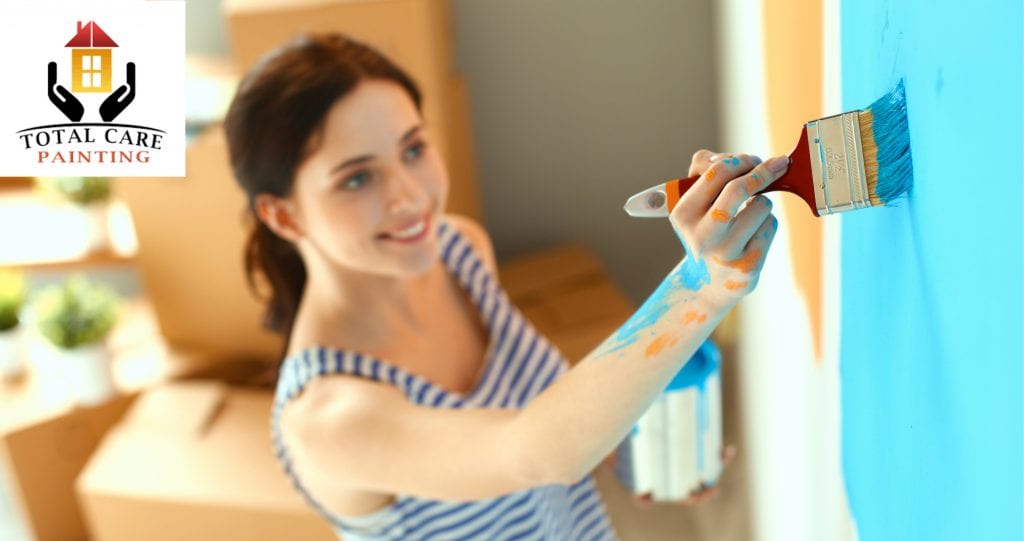 You don't need to be an artist to have beautifully creative interior walls. You just need a little planning and the right brush. Lots of people take on this kind of task as a fun DIY project, as it feels good to have a little fun with a paintbrush.
Of course, if you are more concerned with the end product rather than the activity, you may want to get help from professional painters in Cape Cod. They'll have a steady hand and can share with you some tips and tricks to get the best results.
Look around and do your research first for inspiration, because the possibilities are endless. You may find that you only want to design an accent wall or do the whole room. It all depends on what you choose and where you plan to employ your preferred look. Explore the following 4 themes and use them in your own way.
1. Patterned Walls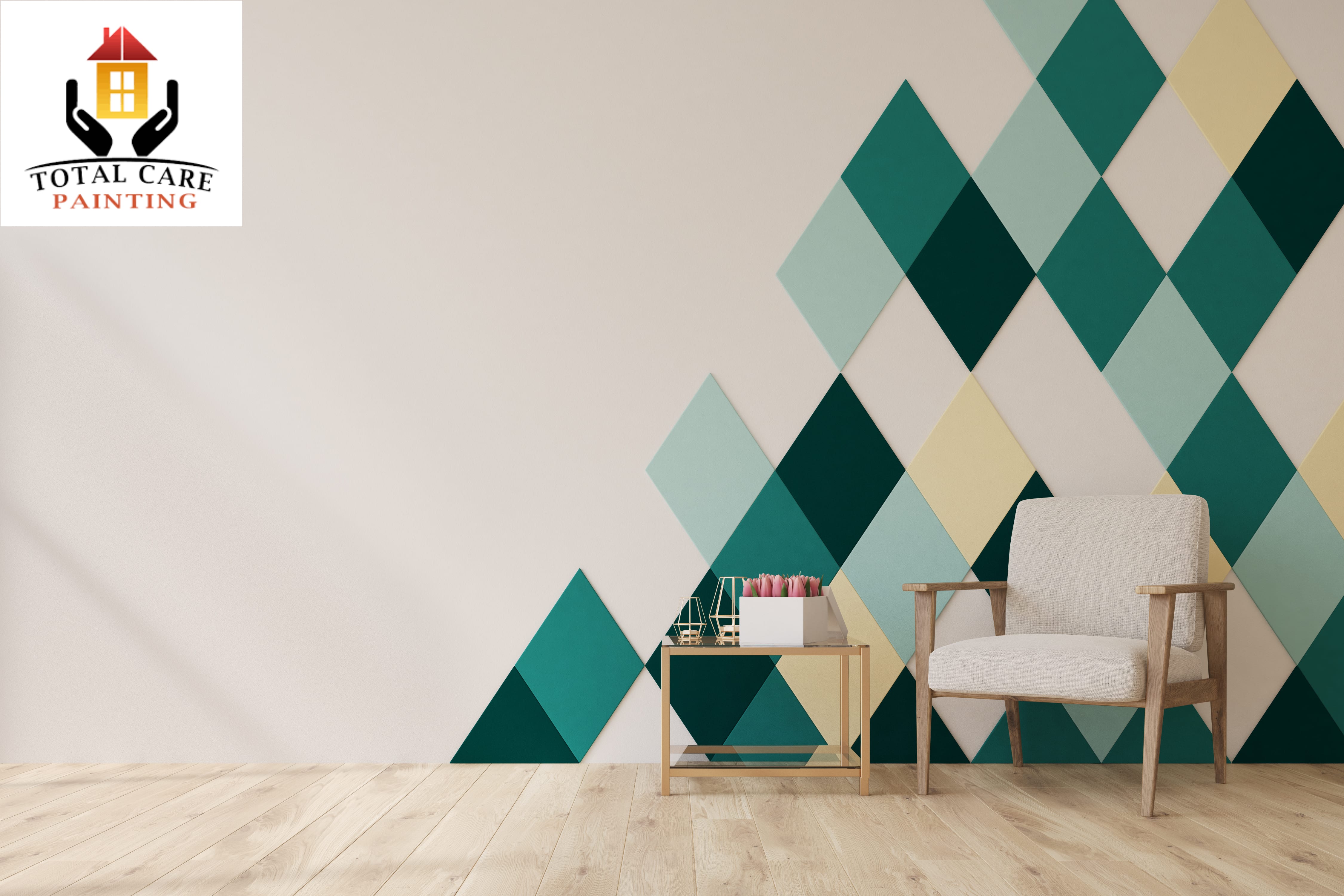 Contrary to popular belief, it's not that difficult to add patterns to your walls. As a matter of fact, it's a pretty easy thing to do, if you have the time, tools and patience.
Some of the easier patterns you may choose are stripes, diamonds, polka dots or boxes. These patterns operate nicely as an accent wall in what would be an otherwise dull room. Just be sure that the overall color scheme makes sense.
Here's how you can do this at home:
Choose the color scheme you want. Usually, contrasting colors like black and white make a statement.

Paint the entire wall using the lighter of the two colors first (as it will be easier to go over).

If you are using shapes, then make sure you paint the wall according to the color of shapes.

If you are using stencils, paint the wall in the background color first. Then use a brush to paint over the stencils.

Once the wall has dried, use a tape measure to make sure your lines or shapes are properly spaced.

Apply tape or wall decals to protect the wall and create crisp lines. Paint the exposed areas of the wall with the other color.

Make sure to paint over the edges of the covered area, to ensure a clean line.
Another way to get perfect designs on your walls is to use a patterned roller brush. With a patterned brush, all the work is pretty much done for you. You would just have to watch out for paint splatter or smudging the pattern. This can be nice in a bathroom, walk-in closet or other small room. However, this may be too elaborate for all 4 walls of your bedroom.
2. Ombre Walls
If you're looking for a soft, yet mildly elaborate way to design your bedroom, you should check out the ombre trend. If you're unfamiliar with an ombre, it's much like a gradient. It starts out in a vibrant color and gradually fades to a paler and more subtle hue.
Popular combinations are shades of blue and white, which help to create a cool aquatic feel in the room. People are also pairing pink and orange to give off a warm, dusk feeling.
Another idea is to use a single color and slowly fade it out. But there are lots of different directions you can take this. Just choose your preferred colors and then try these painting techniques:
Get an oil-based paint, because it dries slowly and allows for more time for you to blend your walls.
Using a tape measure create 5-9 equal sections of the wall. Mark them using tape. For a one color ombre, you only need about 3 or 4 sections.
Mix the colors for 3 sections at a time, making sure the shade is gradually lighter with each mixture. Keep the direction of your ombre consistent.
Remove the tape, and gently use a paintbrush to blend each section, making the ombre look natural.
Depending on your skill level, you can have a lot of fun with this. Rainbow and midnight ombres are also quite stunning to look at. However, if you're new to interior painting, you may want to employ a professional painting company for help.
3. Color washed Walls
There is something timeless about the color washed look. It is a wall treatment or design you can try at home, but technically you don't need a paint brush for it. Still, you will definitely need a roller, at the very least.
Some people find that using a sheepskin cloth or sea sponge works well for creating the color wash effect. However, you can also use a very soft bristled brush. As long as it can swirl the paint around without wiping it off or streaking it.
Furthermore, you need to make certain you are using the right colors. Otherwise clashing colors can really destroy this look. So, go for neutral colors like white, grey and beige to stay on the safe side.
Here's a quick tutorial:
Completely paint the wall with a layer of the base color. A satin sheen is recommended. Let the paint dry thoroughly before moving on the next step.
Mix your secondary color paint with about

⅓

glaze then apply to the wall in uneven, random strokes. If you're using a sheep cloth or sponge, try circular or scrubbing motions (but don't use too much pressure).
Allow the paint to run out on the cloth or brush, as this variation adds to the aesthetic appeal. The idea is for the base color to be highly visible underneath the second layer of paint.




4. Strike (Streaked) Walls
Strike walls add just the right amount of texture and personality to the room. And luckily, this French-inspired design is one of the easiest to achieve. All it takes is the standard painting equipment and a big brush.
You can have lots of fun with color when it comes to this design. The hues can make the difference between soft and subtle, to loud and vibrant. Some popular color pairs today are black and metallic, white and gold, blue and white or beige and cream.
Whichever color scheme you decide on, just make sure you follow these directions and you'll be satisfied with your work:
Start by painting the entire wall in the base color. Make sure to let it dry completely before moving to the next step.
Mix the second color with about ¾ glaze and apply it over the base coat.
While the second coat is still wet, firmly stroke the wall in a downward motion, using the brush. Make sure to clean the brush between each section of the wall.
They make brushes specifically to create a strike wall, but any large brush works fine. Just make sure to check the spaces of the bristles, because that how far apart your streaks will be.
We hope you enjoyed these ideas for fun designs that you can create in your home's interior. For more ideas or help bringing your vision to life, get in touch with us. Our residential painting service has allowed us to bring thousands of homes to life. Why not make yours next? Call us today to learn more.